Peter Jackson – Oh Lord – Featuring Maino, & Michael Mazze (Official Video). Directed By: Fatty Soprano, & Shutterr. Produced By: Cahl Miller.
'Oh Lord' is available for streaming here: https://open.spotify.com/album/4GQ803PcTlBG7G6uP5DwZf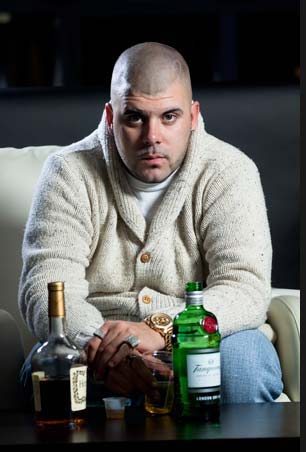 Peter Jackson is often referred to as "the hardest working rapper in Canada". Known for his intense work ethic both in the studio and on the road, Jackson has spent the last several years touring Canada with artists such as French Montana, Juicy J, Waka Flocka, Jadakiss, Machine Gun Kelly, Wu-Tang Clan, Akon, Snoop Dogg, Busta Rhymes, DBlock and more. Some highlights include opening for 50 Cent at the Calgary Stampede and appearing as the official supporting act for more than 18 stops on Akon's Canadian Tour.
During the Toronto Raptors' 2015-2016 playoff run Jackson spent 5 weeks on the Billboard charts with his "We the North" playoff anthem. The record peaked at number three on the Top 100 in Canada behind fellow Canadians, Drake and Justin Bieber. Jackson also made appearances on all of the major Canadian news networks to perform and promote the anthem. The We the North EP sold over 30,000 copies in Canada.
In the United States, Jackson has experienced success with his record "Can't Get Enough" featuring Jadakiss, Sheek Louch, and Styles P of The Lox. The record was featured on every major Hip Hop blog and a number of mixtapes. Jackson's "Prom Night" featuring Riff Raff reached over one million downloads. Jackson's song "Hold Up" featuring YG has experienced radio success in both the United States and Europe, reaching over 2 million plays on YouTube and over 1 million streams on Spotify.
Jackson's previous album Since I was 16 peaked at #9 on iTunes album sales for Canada and #2 in the Hip Hop category. The album has also sold over 2500 copies on Neilson Soundscan. In April 2015, Jackson embarked on his first solo tour, headlining 17 shows across Canada.
Over the last two years, Jackson has been awarded honours from the Canadian Urban Television Awards, including, Mixtape of the Year for Good Company, Music Video of the Year for "Havana", and Rap Album of the Year (2015) for Since I was 16 and Album of the Year (2016) for Two Sides to a Story. Jackson has also received press in over 500 major Hip Hop and music publications and was nominated for Hip Hop artist of the year at the Independent Music Awards.
Most recently, Jackson was awarded the iHeartRadio and Virgin Radio Future Star Award. With this honour, Jackson's brand new single "On a Wave has been awarded a national radio campaign, being added into heavy rotation at all Virgin Radio stations across Canada. In addition, Mediabase's latest numbers (for the week of March 28, 2017) rank Jackson's single "On A Wave" as the fifth Most Added Song for  ALL radio formats in Canada (tied with Drake & Stargate) and the second Most Added TOP 40/CHR (tied with Drake).
Cahl MillerFatty SopranoMainoMichael MazzeOh LordPeter JacksonShutterr